About MUS
Accommodation for ERASMUS+ students
Two student halls of residence
How to find campus buildings?
What does the student's daily life look like?
Other facilities on the campus
House rules
Cleaning procedure
Rent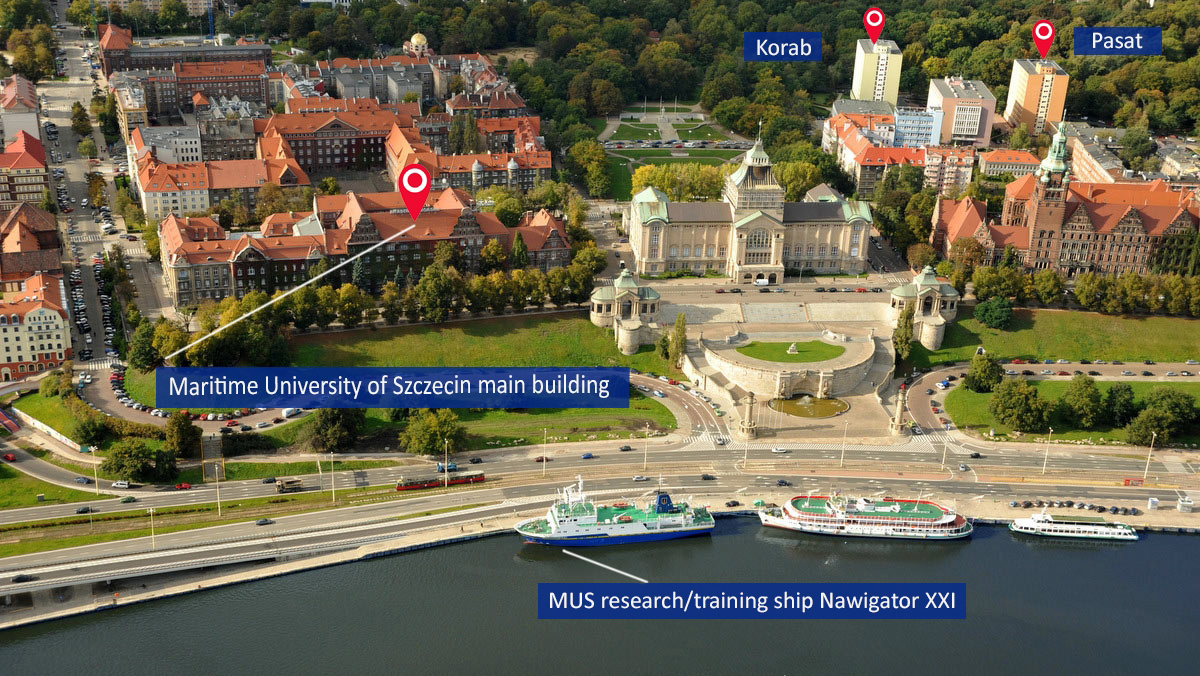 Maritime University of Szczecin has its own student halls of residence located at the university campus around 300 meters from the main Maritime University building. Two, 10-strorey buildings - KORAB and PASAT provide accommodation for approximately 900 students. Both buildings have been recently renovated and include double and triple rooms, which are grouped in two or four boxes with a common-use bathroom with a shower cabin, toilet and two washbasins. Erasmus+ exchange students may use MUS accommodation on the same terms as Polish students.

Aerial view of MUS student halls of residence

The campus buildings are situated in the vicinity of beautiful Zeromski Park, not far from river Odra and Plac Rodla, the city's major junction where bus and tram stops are located. Moreover, starting from the MUS campus you can easily reach the city centre (just 5 minutes walk) with shopping centres, cinemas, pubs, theatres, and restaurants. To get to the historic old town with cosy pubs and restaurants you need approx. 15 minutes walk along Odra river boulevard. On the other side of the Odra river (access through the bridge), you can find Grodzka Island - a place with an artificial beach - a popular chill-out spot for young people.
Grodzka Island at dusk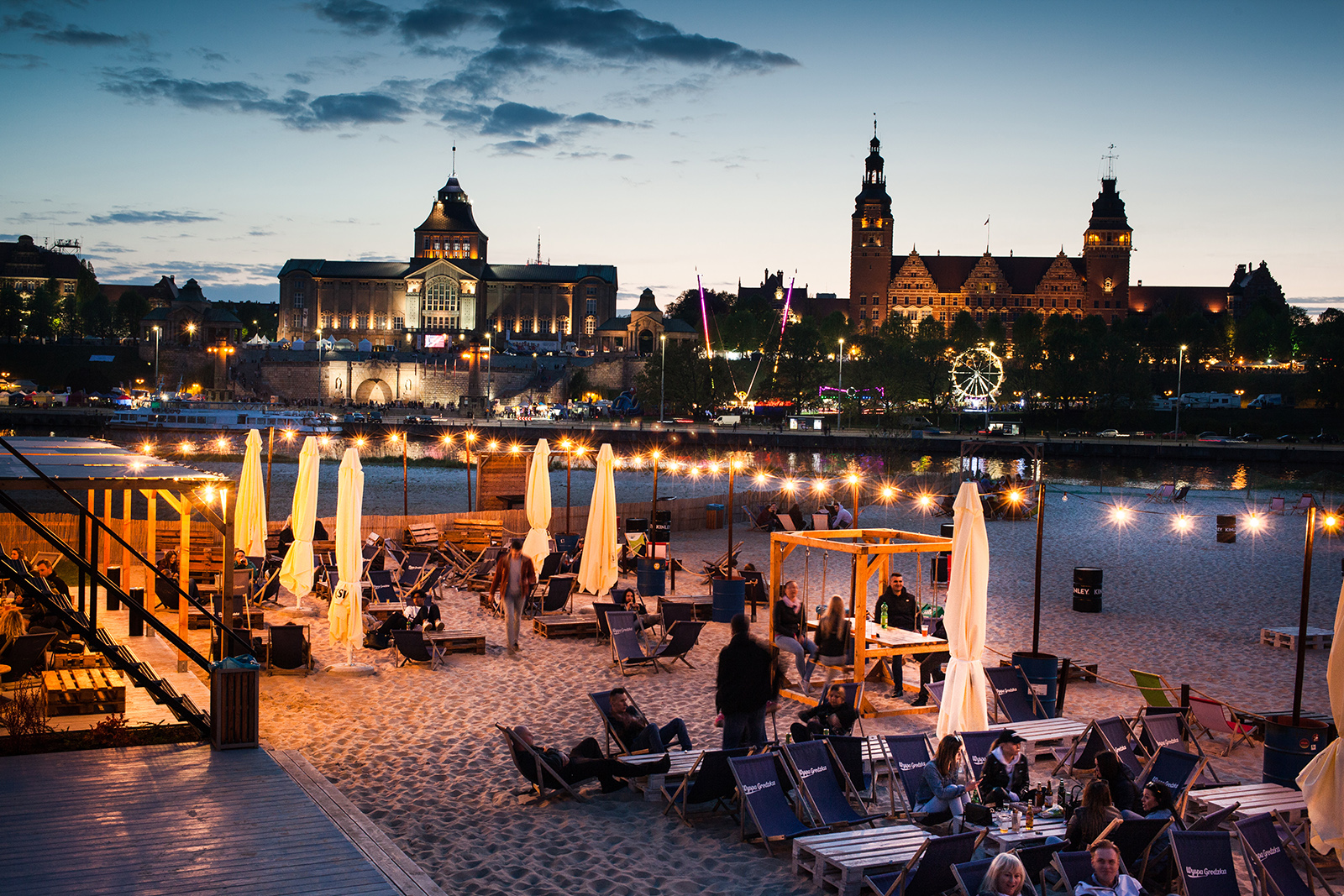 What does the student's daily life look like?
Each room is equipped with standard furniture (bed, cupboard, desk, chairs), duvet, pillow and sheets. There is no kitchen in the rooms - the common-use kitchen area is situated on every floor and is equipped with an electric cooker, drain board, sink, table and fridge. All students are required to have their own kitchen dishes and pans. Free Internet connection is available in each room.
Student hall of residence buildings also include:
a laundry rooms,
TV rooms,
study rooms,
ironing rooms,
leisure/table tennis rooms
Other facilities on the campus
On campus premises there are two canteens known as Bistro and Pod Masztami. The Bistro is located on the 1st floor in a building at 4 Szczerbcowa St. Meanwhile, Pod Masztami bar is situated in the university's main building basement - at 1-2 Wały Chrobrego. Both offer a full hot lunch menu during term time at a price of approximately PLN 15 -25 (EUR 3-5). Snacks and drinks can also be purchased there. The university campus also includes a swimming pool, gym, student club and a small shop with essential products.
House rules
If you decide to stay in our student residences, you are obliged to comply with the rules that are in place. Between 22.00 PM and 6:00 AM you will be required to behave quietly, do not disturb other students. Your guests can visit you every day during visit hours i.e 6.00 AM to 24.00 PM.

General view of student hall of residence Korab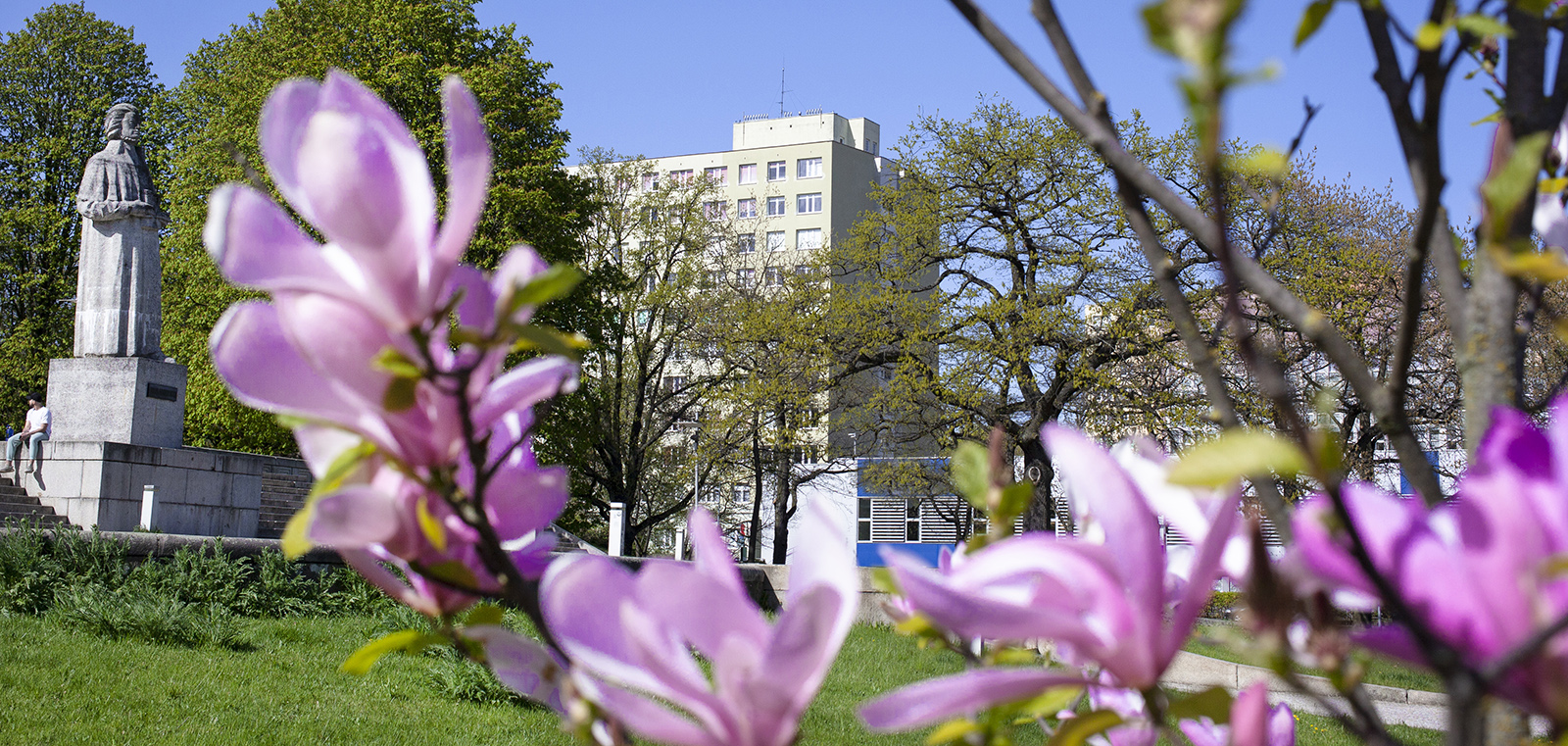 Cleaning procedure
Students take care of tidiness by themselves. All common rooms must be cleaned after use by persons who were staying there. As regards to boxes and rooms, each student has to keep his room clean and tidy. Besides that, each of them has his turn to clean the common bathroom (clean utilities are provided). Once a month takes place a tidiness checking which is made by the commission. If you fail the tidiness test three times you will have to abandon the place. But if the result of checking will be excellent three times in succession commission will not check your room anymore.
Standard room in MUS student's hall residence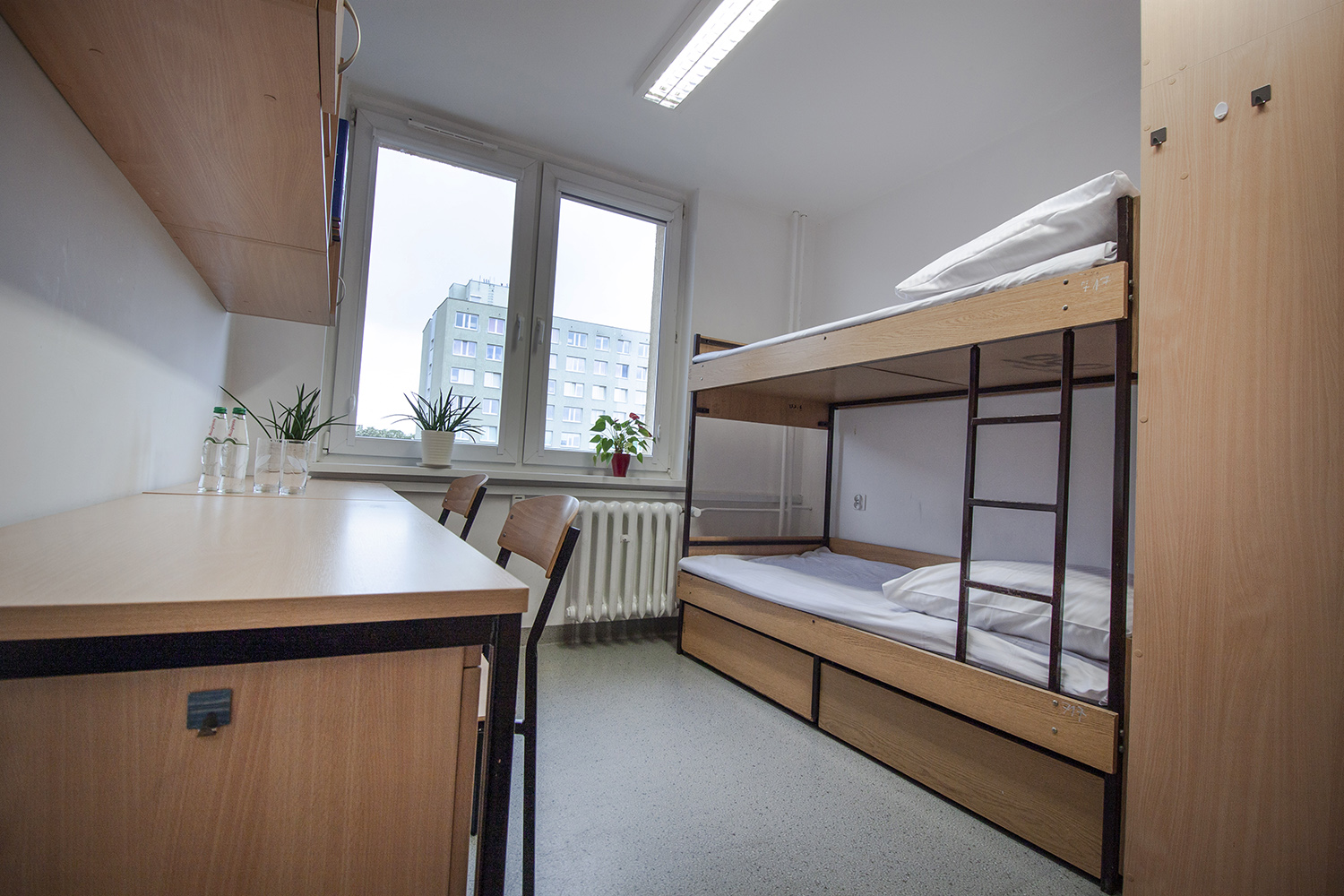 Rent
The students are obliged to pay monthly rent There is a bank located next to the student's hall of residence where you can make a payment by cash, it is also possible to pay by bank transfer.
The total monthly rent:
PLN 640 for a single room,
PLN 594 for a place in a twin room,
PLN 567 for a place in a triple room,
1 PLN = aprox. 0,20 EUR.
Prices may vary a little depending on the room's standard.